ABOUT US
HELPING PERRY COUNTY REACH THEIR FITNESS GOALS SINCE 2002
In January 2022 we celebrated our 20th Anniversary.
We're proud to be from Perry County and are grateful to be one of the many small businesses that help make our community great.
Regardless of your age, fitness goals, strengths and weaknesses, our mission is to serve you, our loyal members. We aim to be a fitness center that is a convenient place to improve health, gain education and build relationships.
Thank you to each of you who have
made this all possible. 2002-2022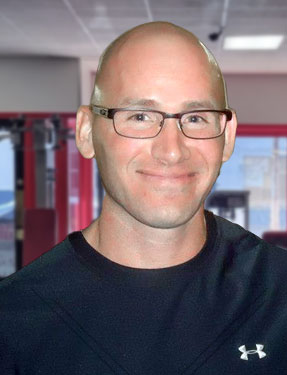 DENNIS KING, Owner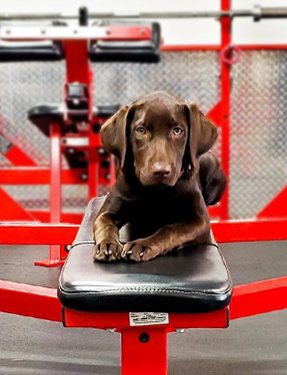 REMI, Assistant Manager
When did you first want to get into the fitness industry?
My initial passion for fitness began while I was the Navy. It was near the end of my enlistment when I knew I wanted to have a career in the industry.
Any initial influences?
I had a friend who was the Director of Fitness at a Harrisburg health club and I was encouraged to see how much impact he had on so many peoples' health and overall quality of life.
What was the next step?
I hesitated to make the jump because I knew that it was a field that traditionally didn't pay very well. So, versus starting from the bottom, I dedecided to pursue a new goal of owning my own club in Perry County.
Why Newport?
Originally, I was going to open a club in Duncannon. My uncle was going to build me a facility but the timeline was about a year out. Meanwhile, in Newport, I had a friend who owned a gym that was struggling. He was looking someone to take over the business and mentioned that it would be a great way for me to start earlier than I was able to in Duncannon. So, in January 2002, I took over the lease, bought some of his equipment, and put my business plan to work here in Newport.
When did you move to your current location?
Shortly after I assumed ownership (and a lot of hard work!), the gym took off! I quickly realized that I needed more room to grow into. So, after about 2 1/2 years (September 2005) I found a property on 3rd Street for sale and bought the building.
How did things change once you moved?
With the new location came more exposure, and more exposure brought more members. Fortunately, the business has continued to grow ever since.
What's in store for the next decade?
As a small business owner I think it's important to plan ahead. It's impossible to predict 10 years out after the last two years that we have had and the lingering effects of COVID-19 on the economy. In a perfect world, I'd like to do another gym renovation inside and out. I'd like to modernize all of my operation if possible to keep current with today's trends. More and more people are moving out of the city and as the county grows in population it would be nice to expand. Of course, you need gym memberships to make this happen, so we will see... I'm always thinking ahead and excited to see what the next decade holds for us.