King's News!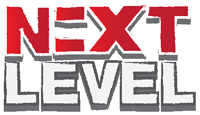 body transformation CONTEST
♦ Get started now on your goals for 2017! Transform your body and earn CA$H!
Learn more: Important Dates | Entry Form



$0 INITIATION
♦ Now for a limited time, we're waiving the $100 initiation fee for all new members. You'll still get 24/7 Access to the Gym, Tanning & Classes! Stop by to sign up today!


GROUP FITNESS UPDATES
♦ SENIORS (Silver Sneakers)
9:00am - 10:00am
Mondays, Wednesdays and Fridays


Schedule & Class Info


REWARDS
♦

MEMBER REWARDS PROGRAM


Ask us how and earn:
$50 cash and 2-months FREE Membership simply by referring your friends and family to King's!


TANNING
♦ BEAT THE COLD IN OUR NEW BEDS!
Ask us about our 30-Day Full Access Pass for just $40/month! Come and check out our new beds.